RUE Animals Unit: Unit 2
Learning English from Animals! Welcome to our Unit page on Animals. This page is your gateway to all the episodes on the theme of Animals, beginning with Episode 33. You'll learn all about animals, plus the English to write an outstanding animal report.
Use the links below for all the episodes in the Animals Unit.
Why animals?  How do animals improve my English? Those are good questions, since no animal is likely to teach you higher level English. The unit on animals is a bit more narrow academically than Trains and Railroads, our first unit. It's a Science unit, yet it's general enough to engage those who are doing academic work and those who are not. Besides, who hasn't had experience with some kind of animal? It's that prior experience that will open the door to Comprehensible Input – a major player in helping you raise your level of English proficiency. Just click on the links below to go directly to our episode pages on Animals. I hope you'll enjoy this fun and interesting way to use the power of television and the internet to improve your English – in other words – to RAMP IT UP!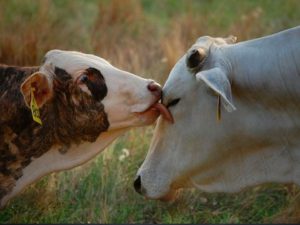 For all Episodes on Animals already produced, click below to get to your desired Episode page:
Episode 33 Horses and Sequencing
Episode 34 Horses and Vocabulary
Episode 35 Cats Beginning English Phonics
Episode 36 Cats Listening Comprehension Quiz
Episode 37 Dogs Doggon Words – Vocabulary
Episode 38 Pets Introduction
Episode 39 Pets Comparing and Contrasting Pets
Episode 40 Farm Animals
Episode 41 Farm Animals 2
Episode 42 Farm Animals 3
Episode 43 Farm Animals 4
Episode 44 Wild Animals 1
Episode 45 Animals in Folktales
Episode 46 Describing a Black Bear
Episode 47 Zoos and Discussion Skills Part 1
Episode 48 Zoos and Discussion Skills Part 2
Episode 49 Comparatives and Superlatives
Episode 50 Distribution and Range
Episode 51 Animal Habitat
Episode 52 Biomes
Episode 53 Animal Classification
Episode 54 Wolf Journeys
Episode 55 Latin American Animals
Episode 56 African Animals
Episode 57 African Animals-Diet
Episode 58 Primates
Episode 59 Reptiles
Episode 60 Life Cycles Part 1
Episode 61 Life Cycles Part 2
Episode 62 Life Cycles Part 3 (Salmon Life Cycle)
Episode 63 Ocean Food Chains (Food Webs)
Episode 64 Ocean Animal Adaptations
Episode 65 Adaptations of Ocean Life (Physical Adaptations)
Episode 66 Ocean Life Behavior Adaptations
Episode 67 Behavior Adaptations
Episode 68 Conservation Status
Episode 69 Wildlife Refuge
Episode 70 Endangered Species
Episode 71 Wildlife Savers
Episode 72 Birds and Interrogatives
Episode 73 Smart Birds
Episode 74 Back to Africa
Episode 75 Animal Report Review
Episode 76
Episode 77
Episode 78
Scope and Sequence
Click here to see details of the episodes in this unit, including Language Objectives and Academic Content Objectives. (Under Construction)